SFW is moving in 4 days, along with SNN!!! Let me know if you're on board with the move, too!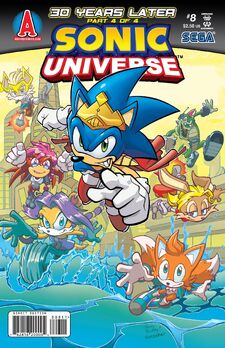 Welcome to my Page!
Hello, I am a new user (Since 6.25.2009), and I live in the United States. I am a fan of the Sonic Universe and the Sonic the Hedgehog series. (talk page)
User Specialties
Mobius: X Years Later
Fixing typos
Press Room
"Well, I'm not going to give them a story this time!"
Welcome to the Press Room! Sonic was pretty straightforward in "Hedgehog Day", though.
Featured User (6.25.2009)
Favorites
I have enjoyed the comic series since December 2008. Here are some of my favorites:
TOP 5-Favorite Characters

TOP 5-Favorite Comic Issues
Some Of The Pages I Created
* I have worked hard on these articles.