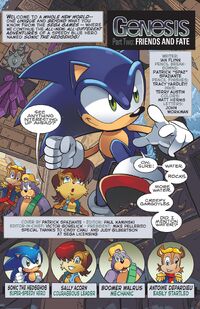 The Labyrinth Zone is a ruin-like maze partially submerged in water and the decaying remnants of an ancient civilization that has been visited on a number of occasions by Sonic the Hedgehog.
History
Background Information
The Labyrinth Zone was originally in the first Sonic the Hedgehog game. It is famous for being the first water level of the Sonic the Hedgehog series.