This article is incomplete or has incomplete sections. You can help Mobius Encyclopaedia by expanding it.
You may be looking for the human descendants from the Pre-Super Genesis Wave Timeline; see Overlanders.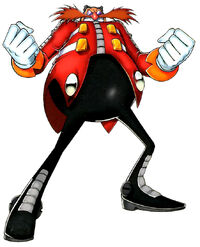 Humans are one of the two dominant species on Sonic's World, co-existing alongside the Mobians.
History
Sharing the Planet
Culture
Background Information
Ad blocker interference detected!
Wikia is a free-to-use site that makes money from advertising. We have a modified experience for viewers using ad blockers

Wikia is not accessible if you've made further modifications. Remove the custom ad blocker rule(s) and the page will load as expected.